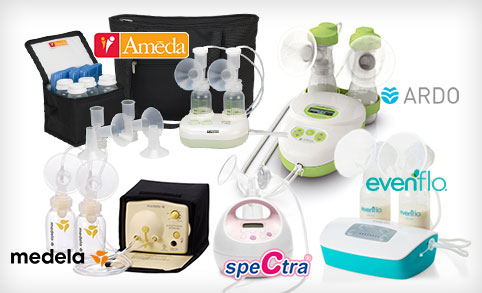 Best Pumps – The top rated breast pump brands include Ameda, Ardo Medical and Medela. These pump brands receive the most satisfactory customer reviews across the board.
Ameda breast pumps have been a trusted name in hospitals and with lactation consultants for more than 75 years. The Ameda Purely Yours breast pump collection kit is the only FDA approved viral barrier that helps protect breast milk from bacteria, mold, and viruses while pumping.
Ardo Medical is a Swiss Made quality breast pump that is best know for being the quietest breast pump wich is very popular with working moms. Ardo's pumps are a bit difficult to find but they do work with most insurance companies.
Hygeia offers both hospital and consumer grade electric breast pumps for breastfeeding moms. Their electric pumps are FDA approved to be safe for multiple users and come complete with a total compatibility guarantee.
Medela has been a major manufacturer of breast pumps in the U.S. for more than 30 years. While Medela has built up their reputation with hospitals and lactation consultants, their popularity with consumers has begun to dwindle since they have failed to adopt closed system collection for their pumps.
Philips Avent is one of the most popular infant feeding brands in the country. For over 20 years, Avent has had the most popular manual breast pump, the Isis. The popularity of the Isis led Avent to develop the Isis iQ series of electric breast pumps.
Spectra Baby is a new breast pump company which has a loyal following in the lactation community. Their pumps are know to be very efficient due to their strong suction strength.