Which breast pump is the best?
With so many breast pumps to choose from these days, knowing which pumps are best can really help you make a good choice. That's why a group of pumping moms created this comprehensive breast pump reviews site. We hope to make the selection process simpler and less time consuming for you.
Insurance Covered Breast Pumps
The Affordable Care Act (ACA) states that expecting mothers have access to breastfeeding support and supplies. Find out how easy it is to get your free, insurance covered pump.
Choosing a Pump
If you've never used a breast pump before and don't have clue about how to choose one, then this is the place to be. We've compiled all the information that you need to know about breast pumps so that you can make an informed decision when you choose one.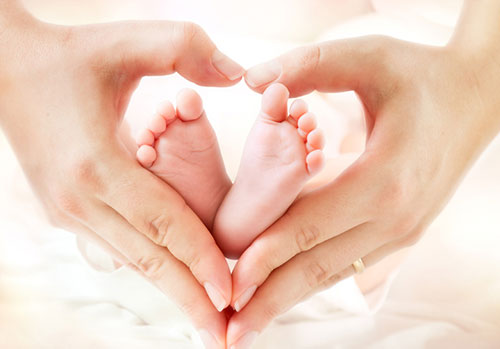 Mom Tested
All of our reviews come from the best testers in the world – moms! Breast Pump Comparisons values moms opinions, so we've provided a public place for moms to voice their opinions about how various breast pump brands and products are performing.
Top 6 Insurance Covered Pumps

Spec Comparisons
Product
Rating
Where to Buy?
Image
Phases
Controls
Vacuum Range
Batteries
Open or Closed System
Warranty
Standard Flange Size
Weight

1 Ameda
Purely Yours Ultra

amedadirect.com
Multi-phase customizable 32
Dials
up to 200 mmHg
6 AA (not included)
Closed
1 Year Motor – 90 days parts / accessories
25 mm
n/a

2

Ardo
Calypso Essential
ardo-usa.com
Multi-phase customizable 64
Push Buttons
up to 200 mmHg
6 AA (not included)
Closed
400 Hrs or 1 Years Motor
26 mm
n/a

3 Ameda
Purely Yours

 
 amedadirect.com
 
 Multi-phase customizable 32
 Dials
up to 200 mmHg
6 AA (not included)
Closed
1 Year Motor – 90 days parts / accessories
25 mm
1 lbs.

4

Medela
PIS Start Set
medela.us
2 phase
Push Button / Dial
up to 250 mmHg
Battery Pack (not included)
Open
1 Year Motor – 90 days parts / accessories
24 mm
4.2 lbs.

5

Spectra
S2
spectrababyusa.com
2 Phase
Push Buttons
up to 300 mmHg
Internal Rechargeable
Closed
2 Year Motor
24 mm
4.1lbs.

6

Evenflo
Adv. Double Electric
evenflofeeding.com
Multi-phase customizable 32
Dial
up to 250 mmHg
No
Closed
90 Days Motor
n/a
n/a

The side-by-side pump comparisons and user-submitted reviews from fellow pumpers will help you to determine which pumps are proven more successful than others. The reviews and comparison information found here are useful for moms that are buying their first breast pumps as well as those who are searching for a pump upgrade/replacement.
At Breast Pump Comparisons, our goal is to help you choose the very best breast pump for your needs.

The Ameda Purely Yours breast pump is a personal use, electric breast pump that offers mom-friendly features and efficient pumping. Ameda Purely Yours breast pumps use the patented HygieniKit Milk Collection System, which has a silicone diaphragm designed to prevent...
read more
How to Easily Get Your FREE Insurance Covered Pump Why are free breast pumps so difficult to find? That's the question many moms have when trying to find the right pump for their baby. A short answer could be that many insurance suppliers simply don't understand the...
read more